Alphables
Alphabet storybook for kids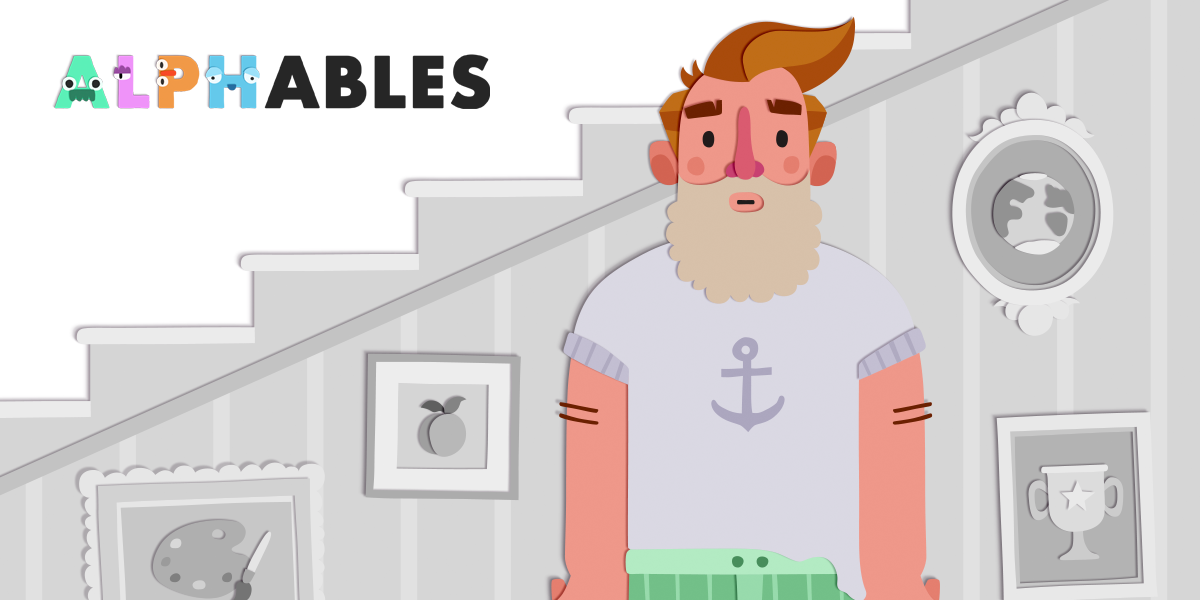 Alphables is a digital storybook app that makes learning the alphabet playful and compelling. The app tells the story of Arthur, a retired jack of all trades, who has grown bored of his stationary life and yearns for new adventures. Kids help Arthur on his latest journey across meadows, towns and the wild open ocean by interacting with a host of activities within.
The story is divided into pages that follow the progression of the Latin alphabet, where each page presents a thematically fitting interactive activity. The activities are designed as open-ended playthings, rather than games, without a goal or necessarily even an end state. Alphables is lovingly illustrated using a paper cut style, the material affordances of which are consistent in animations and interactions throughout.
The project was previously funded by AVEK and is currently under development.
Status: In development
Tools: iOS, Swift, Xcode, SpriteKit, Photoshop
Role: All