BANDIMAL
Music composer for kids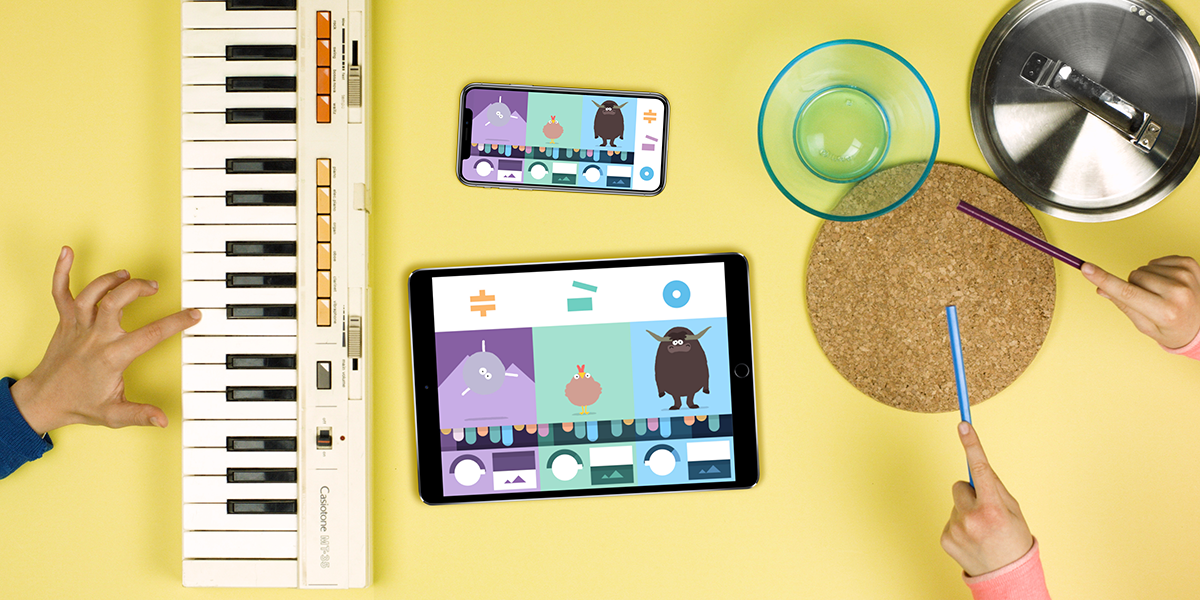 The fourth installment in YATATOY's animal-themed series of award-winning kids apps, BANDIMAL is a fun and intuitive music composer that allows children to take their first steps into making music. Budding musicians swipe and select animal instruments, compose melodies using the Kalimba-inspired interface, switch tempos, add effects and set up a catchy drum beat. The pentatonic musical scale used makes sure any arrangement will sound great.
The aim with BANDIMAL was to provide an easy and forgiving approach to begin making music. We designed the app to be minimal, intuitive and somewhat abstract. We worked actively to simplify communication and strip away anything superfluous to the experience, as the app includes no text. As a slight nod to constructionism, we made the interface feel tactile and concrete to promote natural open-ended play.
In June 2018, BANDIMAL won the coveted Apple Design Award and has been featured in multiple articles by publications such as Fast Company, Forbes and TechCrunch. In August 2018, Apple also published an interview with myself that is available worldwide on the App Store Today editorial.
Status: Launched in November 2017
Tools: iOS, Swift, Xcode, SpriteKit
Role: Developer
Team: Lucas Zanotto - Designer / Illustrator / Animator | Ulrich Troyer- Sound designer
Press: Apple | Fast Company | Forbes | TechCrunch | YLE | Aalto Magazine