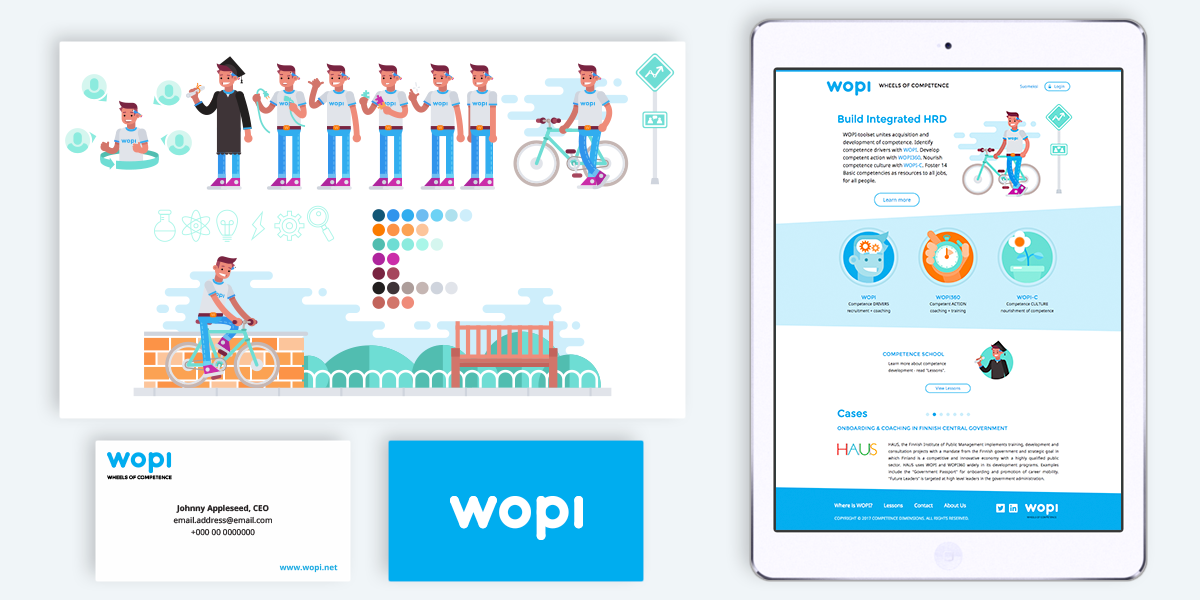 WOPI is a web-based tool for psychometric testing of employees for recruitment. Using a suite of tools, WOPI is able to provide employers with 360-degree profiles of potential hires. My responsibility was to redevelop WOPI's entire visual brand and produce a pristine web presence for the company. Tasks included design and illustration work for the company logo, branding and website, as well as web development to build the front- and back-end of the website.
My goal in redesigning WOPI's new identity was to keep things airy and minimal and put extra effort into making the flat illustrations approachable and light. The entire brand is based on a strict minimized palette, with blue and white being the dominant color pair. On the technical side, I used a combination of HTML, PHP and SQL to develop the website.
In order to make it easy to edit content on the website, I created my own custom content management system, based on PHP. Later on, I developed the WOPI Lessons learning portal as an addition to the website.
Status: Launched in September 2016
Tools: Illustrator, Photoshop, HTML, CSS, PHP, SQL
Role: All
Links: Website